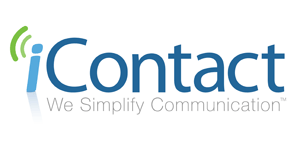 Here is another post on integrating Contact Form 7 WordPress plugin to an email marketing service which I did for my recent client – this time with iContact. There are few ways to use iContact API, but I chose to use send HTTP post with json encoding. A convenient built-in WordPress function makes it relatively straightforward.

Happy coding!

Register your App

First, you need to create and register an application for your iContact account. Follow the steps outlined here. You can create a sandbox account if you want to test the integration before you apply it to your active lists. In either case, you will need the following information:

API Username (If using sandbox, this is a username for your sandbox account) Application ID Application Password API URL (you will see this under Account Information when you set your application password. It should look like this: https://app.icontact.com/icp/a/123456/c/78901/) Find List ID

You need a numeric ID for the list that ...