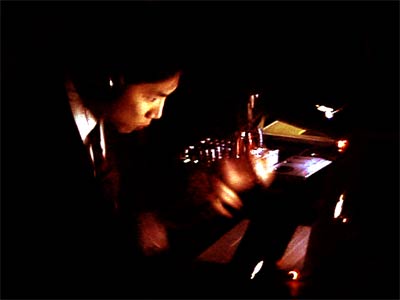 As an electronic music composer and media artist, my primary interests lie in the following areas:
creating an immersive soundscape / listening environment
physical and psychological effects of sound
the computer as a musical instrument
semiotics of music and noise
combining computational and stochastic processes with musical improvisation
Using textures as building blocks for my music, I create a meditative soundscape in my compositions that often challenge my audience's listening abilities and invite them to pay closer attention to the sound that surrounds them. I have mastered programming in Max/MSP to create new sonic and visual environments, and turn computers into an interactive musical instrument that I perform with.
My teachers include artists such as Mark Trayle, Morton Subotnick, Tom Erbe, Todd Winkler, Kwaku Kwaakye Obeng, Kobla Ladzekpo, and Rajeev Taranath.